Knowledge Pack
Windows 10 tips & tricks
From managing updates and protecting your privacy to speeding up your system and getting the most out of Cortana, these tips can help you use Windows 10 to its full potential.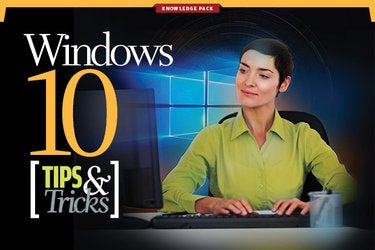 So you've upgraded to Windows 10 -- but are you making the most of it?
We've got a plenitude of tips and tricks to help you out. Follow along and you'll learn to intelligently manage Windows 10 updates, speed up Windows 10, protect your private data, harness Cortana's hidden powers and share a PC among multiple users -- the right way.
Note: This Knowledge Pack assumes that you're already familiar with the basics of Windows 10. If you need help getting started, see Computerworld's Windows 10 cheat sheet.
Everyone else, get ready to start using Windows 10 to its full potential.