Knowledge Pack
Microsoft's Windows 10 changes will affect business
Microsoft is changing the nomenclature it uses for some Windows 10 'branches' and now plans to release the next LTSB version in 2019.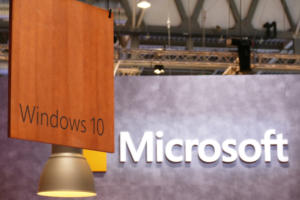 Microsoft plans to change the nomenclature of its Windows 10 release model in September 2017, dropping terms it's used since the operating system's debut and substituting names that sync with Office 365.
In an online Q&A on "Windows as a service" -- the company's concept of an ever-evolving, ever-updating OS -- Michael Niehaus, a director of product marketing on the Windows 10 team, talked about the new terminology.
"New Windows 10 releases in the Semi-Annual Channel are initially to be used for pilot deployments," Niehaus wrote [emphasis added]. "After about four months, we'll declare that the release is ready for broad deployment."
The new names will be: Semi-Annual Channel (Pilot) and Semi-Annual Channel (Broad).
Currently, the initial release of a feature upgrade -- the twice-annual refreshes that add new tools and technology and user interface changes -- is called "Current Branch," or CB for short. Windows 10 1703, the upgrade released in April 2017, is now in the CB, a channel primarily aimed at consumers.
Once a build has been tested publicly for about four months -- and Microsoft has had time to fix any reported bugs -- the company promotes it to "Current Branch for Business," or CBB. Microsoft at that point considers the upgrade stable and reliable enough for wide deployment.
Most enterprise PCs running Windows 10 are on the CBB.
Windows 10 1607, the sole upgrade issued last year, was moved to the CBB at the end of November 2016. Under the CB-to-CBB regime, that means 1703 should shift to the latter in the first half of August 2017.
But the CB and CBB labels, which entered the Windows 10 lexicon months before the operating system's mid-2015 launch, are now old hat -- leading to the planned nomenclature change.
Meanwhile, Microsoft also revealed that it doesn't plan to issue another Windows 10 "Long-term Servicing Branch" (LTSB) build until 2019. 
"The next LTSB release is expected for 2019," Nathan Mercer, senior product marketing manager, said in the "Ask me anything"-style Q&A. "Windows 10 Enterprise LTSB 2016 is the current LTSB release."
The three-year gap between the current and future LTSB versions will be the longest yet for Windows 10's most constant edition. Microsoft labeled the debut release -- mid-2015's 1507 -- as LTSB, then did the same with the next year's 1607. As Mercer noted, 1607 is the current LTSB release as of May 2017.
LTSB is one of three release tracks that enterprises can select for their Windows 10 devices, and can be appealing to companies since it does not suffer the twice-yearly upgrades that add new features and morph the user interface. LTSB versions receive security updates only.
Stories in this package include:
* Microsoft plots changes to Windows 10's release lingo
* Enterprise alert: Microsoft slates next Windows 10 LTSB release for 2019