Sponsor: Veritas
Big Data Is Mission-Critical. Is Yours Protected?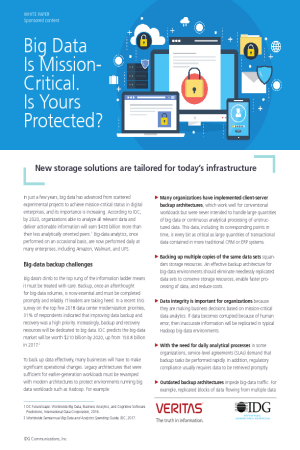 In just a few years, big data has advanced from scattered experimental projects to achieve mission-critical status in digital enterprises, and its importance is increasing.

According to IDC, by 2020, organizations able to analyze all relevant data and deliver actionable information will earn $430 billion more than their less analytically oriented peers.