Sponsor: Iron Mountain
How Can Healthcare Organizations Recover from Ransomware and Other Cyberattacks?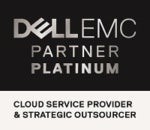 Most healthcare organizations are sitting on data stores of personally identifiable information and patient financial accounts that represent a potential treasure trove to criminals. It makes those organizations especially susceptible to the escalating threat of ransomware—such as WannaCry malware—that could cut off access to crucial operational and clinical data. Yet a recent IDG Research survey indicates that even though most of the participating healthcare organizations have experienced cyberattacks, many are still relying on traditional backups that may require days or weeks to restore data. Despite the fact that these organizations make a large investment in prevention, traditional backups are increasingly becoming a target of cybercriminals. Providers need to think differently about recovery post-attack.