Sponsor: Eze Castle Integration
Top Technology Challenges for CXOs & How to Avoid Them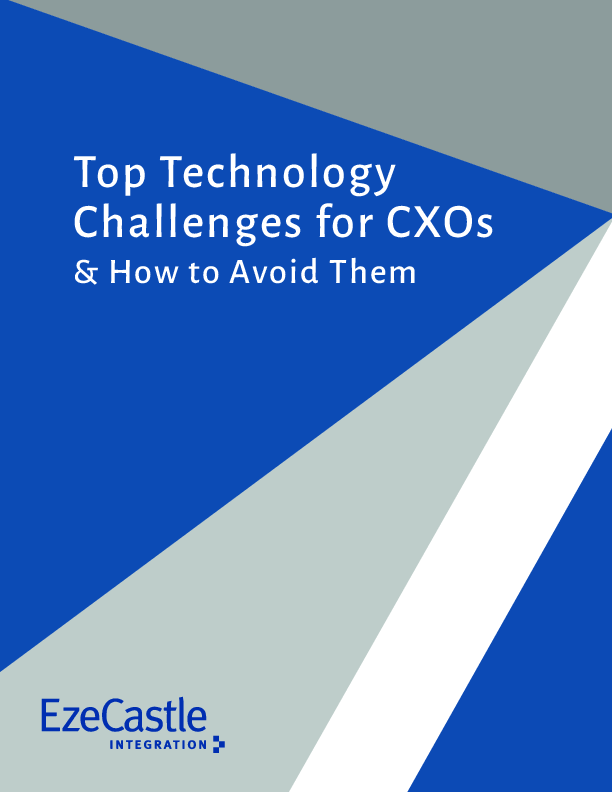 In the current changing regulatory environment and a complex global economy, CXOs must be prepared for a host of complex technology challenges. With alternative investment management firm technology, here are the top challenges CXOs are facing today–and tips on how to avoid them.
Whether it's investors who can't understand a new technology or employees grumbling over the need to remember yet another password or access control protocol, changing technology often brings end user frustration–which makes its way back to the CXO. No new hedge fund technology or tool should be implemented without considering the end user's experience.
With hedge funds and investment firms, remote access tools that enhance collaboration and performance boost productivity and efficiency. For employees and customers alike, messaging or video chat technologies enable real-time collaboration. With all of these technologies, CXOs should ensure that the tool provides a positive user experience while meeting or exceeding security and compliance standards.